'Tis the season for monsters!  The children worked with our "Big Buddies" to create a Math Monster.  By generating addition equations with dice, the buddies created a "recipe" for their Math Monster.  The equations dictated the number of eyes, ears, mouths, etc. their monster should have.  Then they had to use their combined imagination to draw their monster.  I was extremely impressed by the children's creativity.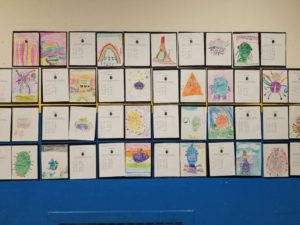 A great big Thank You to the parents who came to our class to help with our Halloween craft.  The children had a wonderful time making ghosts, witches, bats, and monsters.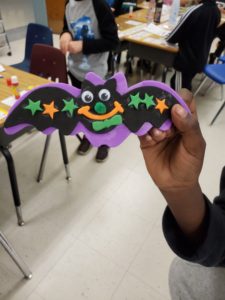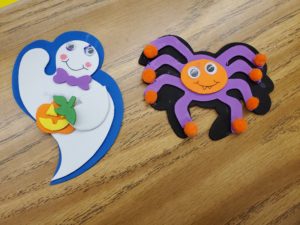 This year's Literary Pumpkins were amazing!  Great job to all who helped decorate our Halloween Parade path.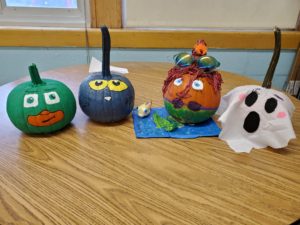 The children looked amazing in their Halloween costumes for our annual Halloween parade.  Our class had a fabulous week!